Shopify has recently presented a big, new marketing feature that allows the creation of and management of both Google and Facebook ads right from the store. The function was supposed to be advantageous, eliminating for a user the need to synchronize products, upload .csv's, or hire SEM specialists in case of campaign failure. Anyone familiar with Google Ads interface would appreciate the opportunity to get rid of those. Also, with Marketing on Shopify, the user can keep all data right on their Shopify store, which is very useful. There is one problem, though, it does not work at all.
You can find the new Marketing item on the side menu of the store.

Click Create Campaign button and choose which campaign you would like to create. There are two options so far, Facebook and Google advertising.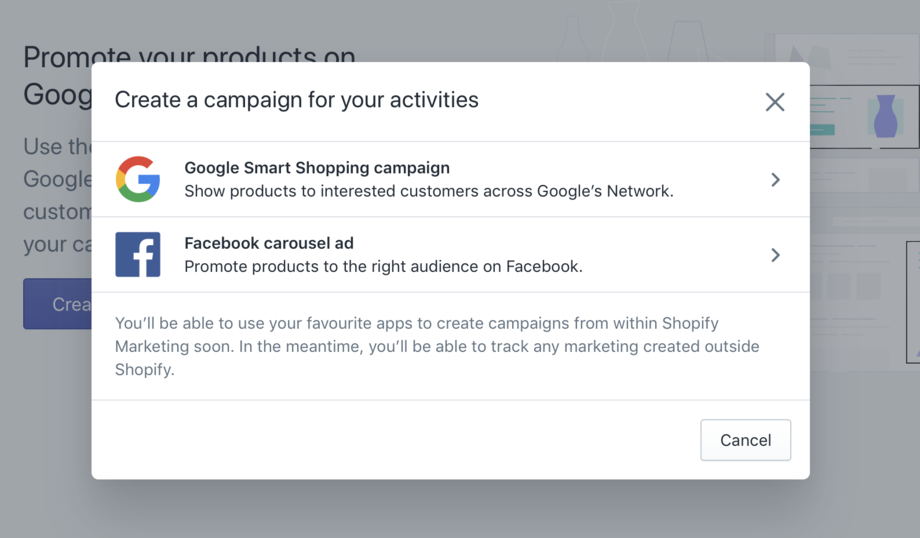 Then, install either Facebook Marketing or Google Shopping app.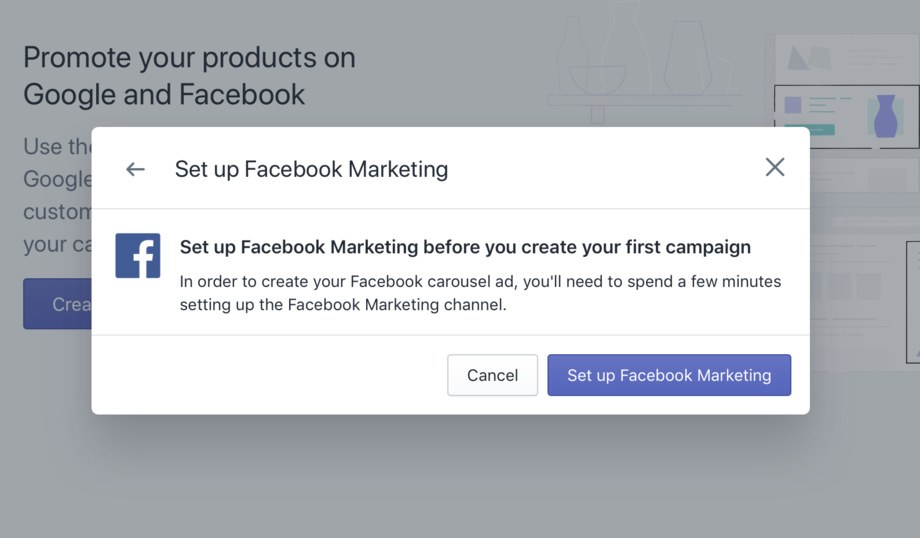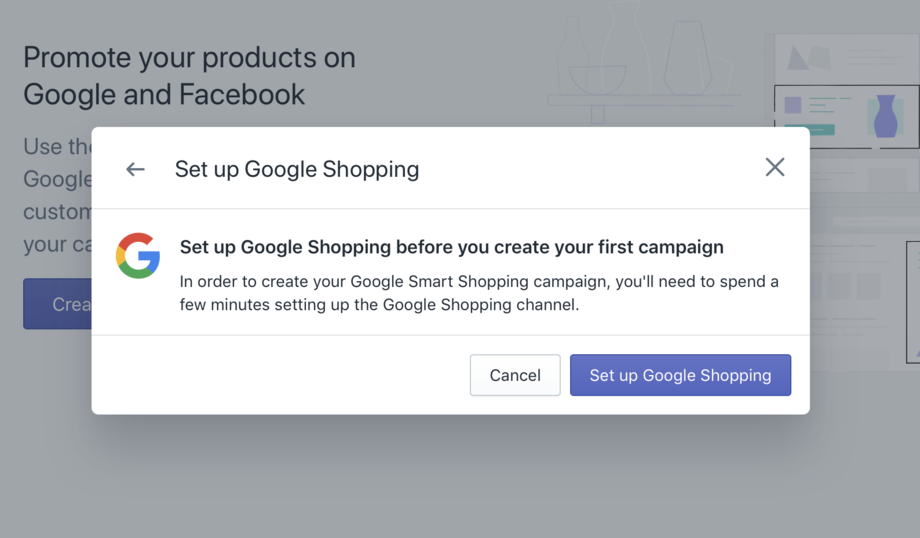 It seems quite easy, but it's not.
Facebook plague
First of all, I decided to test a Facebook campaign and installed the app.
The app said that it would not work with Safari. It's quite inconvenient because many Shopify owners use Mac, with Safari as the default browser.
However, the app works in all browsers if the user launches it in Chrome first.
One issue remains: I don't want to see the code on the app page.
All is not lost
I used some magic and managed to connect my Facebook Ads. Now the app works fine. The user can define the audience, choose target interests, select products they want to promote, set timing, and budget. It is handy for a non-marketing person to launch a campaign.
Epic culmination
I clicked Publish and prepared myself to see the result. It didn't take long. Facebook banned my Ads account immediately. Surprise!

According to the reviews on the Shopify app store, I was not alone. At least one person got banned too, and the rest didn't think the app performed well either. Good job, Shopify!
Finally, I couldn't find how to delete the wrong campaign.

Google's obscurity
I had to investigate another app, so I proceeded to Google Shopping installation.
The app did not set up automatically so I had to retype the store URL. It is a weird bug, but not critical. It baffled me that I could not test the interface on my development store. The only thing I saw was a warning window.
End of hope
Finally, I went to the Shopify app and found out that Google Shopping app had 132 one-star reviews.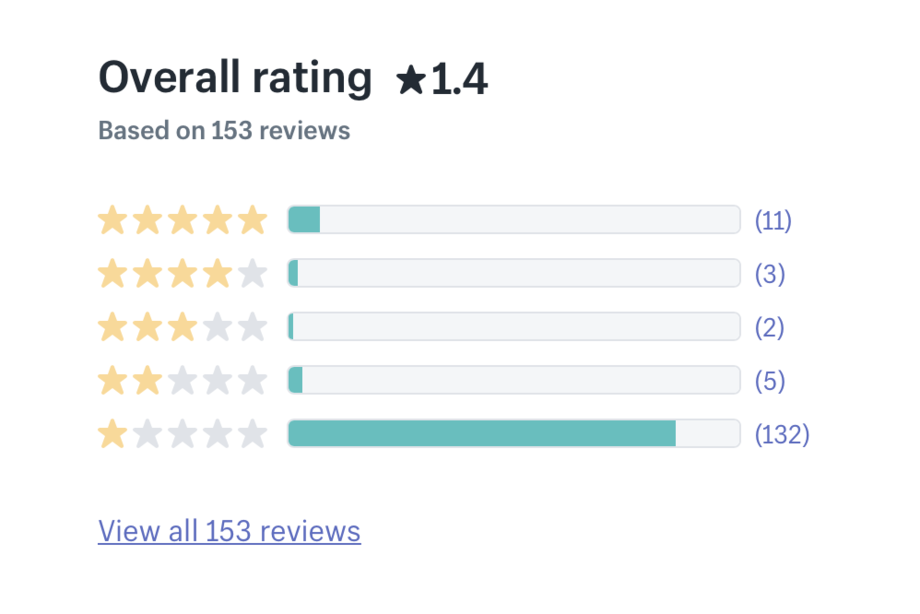 Google Shopping isn't new. A lot of merchants have used it for their stores, and it worked fine. I was stunned to learn that Shopify replaced the good old app with a new one that doesn't function as smoothly. Bold step indeed!
Finale
Shopify is the best e-commerce platform for now. My team and I always recommend it to our customers, and we plan to continue doing so.
However, it would not be honest to talk about its advantages only. We strive to be transparent to our customers, and our main goal is providing value and high quality. The article was supposed to introduce a helpful feature to the audience, but the functionality does not work. We are distraught.
This failure is an accident that doesn't occur every day, and we believe the Shopify team will fix it soon. I will put the update at the top of the article when it happens.