Even though the Shopify interface is simple for users with any expertise, it's not always a good idea to do everything alone. How to find and hire Shopify experts?
You can be a newbie in ecommerce, or you might already have some experience when you first find yourself in need of Shopify web developer. Seemingly simple, this issue may harbor many pitfalls. People often don't even know where to start. And this is why we decided to step in and sort things out for you.
Here is a checklist of steps on the way to your perfect candidate.
Problem identification. A Shopify consultant can certainly give you advice as to how your store should look and work. Nevertheless, without a clear business vision developed on your own, you run the risk of being tricked into buying a bunch of useless features. So you'd better have the defined list of issues to be solved. By the way, it will facilitate communication with Shopify experts.
Budgeting. Before looking for a specialist, you need to know exactly how much money you are ready to spend on the project. In the ideal world, the intention and capacity would coincide, but if you don't have enough funds to bring all your ideas to life at once maybe you need to start with the essential features at the moment. Don't worry! You can always add more functionalities later.
Researching process. The internet is packed with applicants who offer their web developing services. The easiest way to find the right one is to ask around. Word of mouth is a powerful tool nowadays as people have almost limitless opportunities to share opinions. Aside from clients' testimonials, you might want to check out social networks activities of every company that seems interesting to you. Sometimes it provides precious insights of what you're about to deal with.
Interviewing the Web Developer. Even if the chosen candidate has an impeccable portfolio and clients' feedback, it doesn't guarantee they will meet your expectations. Before signing any contracts, please make sure to stipulate all the details of the deal. It is better to meet in person or to arrange a face-to-face online conference. We do not recommend to work with an expert if you don't like them for any reason because only open and friendly communication leads to successful cooperation.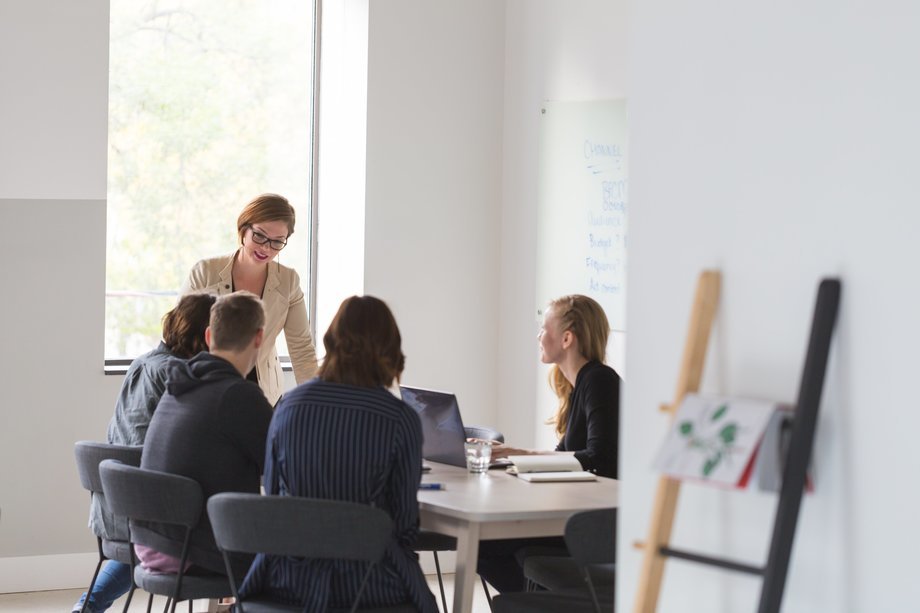 Let's see how Web Development Companies function on the market.
What is CAC?
One of the core metrics establishing a company's business strategy is a customer acquisition cost. CAC is all the marketing and sales expenses such as research costs, advertising costs, salary for sales managers and marketers, and other fees during a given period divided by the number of clients acquired in this period.
It is usually fairly hight and takes up to 30% of project costs if the business is profitable. If not, the figure may be even more considerable.
How Most of the Web Development Companies Work
Of course, Web development agencies are interested to offset the expenses as soon as possible. The usual way to do so is to offer their clients big projects entailing the most complex technical solutions. As a result, the customer suffers losses because the business they invest a tremendous amount of money into hasn't started yet and therefore won't bring any profit. Besides, after some time the store has been launched, the owner might realize that some functionalities are redundant and the money spent to get them is wasted.
Also, upselling practices are popular with web development companies. They persuade clients to buy additional services, for example, SEO, Marketing, Sales, Customer Support, to improve profitability. Wondering why it's a problem? A firm should have immense resources to provide professional services in different fields. It implies the project cost for the merchants increases yet again. Otherwise, the quality of the services is way below average.
Our Approach
In our work, we chose the growth-driven development strategy. It means we only offer the functionalities that are necessary for a Shopify store to start working. Afterward, our customers can request further modifications and new features if needed. In this way, the client doesn't spend much time and funds before their business has started. And after they earn some money they can allocate budget for further development as and when required.
The growth-driven business model is based on a long-term partnership.
In the gradual process of development, company owners tend to get more ideas, more resources, and tasks for developers. We don't need to pay to lure new clients. The satisfied customers come back regularly, knowing that we do our job well, and they can trust us. Consequently, all the little pieces of work they bring can add up to a bigger project than we could have offered from the beginning. So both parties win!
Conclusions
The purpose of this article was to share our knowledge of the web development market and how it works so that next time you won't be overwhelmed by reviewing a long list of developers for hire. We hope we helped you better understand your business plans and choose the optimal professional who knows what needs to be done and how to do it.
Good luck in your business endeavors!