Without online payment processing, you can't receive payments from your customers. That is why a payment gateway is a significant part of any e-commerce store. However, it is often a big challenge for a merchant to find the perfect solution from hundreds of different payment service providers.
Let's learn about the most popular ones provided by Shopify.
Shopify payments
Shopify Payments is a Shopify's integrated payment processor powered by Stripe. It is perhaps the easiest way to accept payments from your customers online. Shopify Payments allows merchants to accept credit cards without any 3rd-party payment provider or merchant account required. Setting up Shopify Payments is quick. All you need to do is fill out a form. You'll be asked to provide your bank details, EIN (Employer Identification Number), and average pricing and shipping time of your orders. All your transactions and payouts are displayed directly on your Shopify dashboard. It is very convenient. Moreover, the use of Shopify Payments reduces your transactions fee. You don't pay 0,5-2% additional fees charged by Shopify Platform for using other payment providers.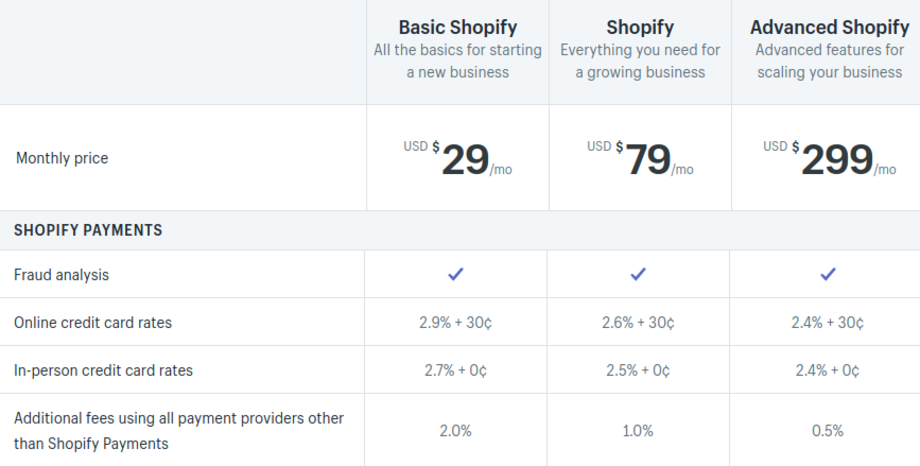 Unfortunately, so far Shopify Payments is only available in few countries: Australia, Canada, Germany, Hong Kong, Ireland, Japan, New Zealand, Singapore, Spain, United Kingdom, United States.
PayPal Payment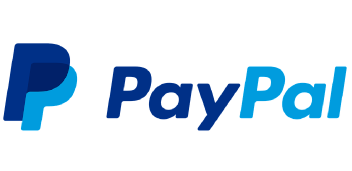 PayPal is a payment service provider widely used by Shopify. There is an additional payment method called "Checkout with PayPal" button, which can be activated with any Shopify package. You can combine PayPal Express Checkout with Shopify Payments or third-party providers, and let your customers choose a preferred payment method.
Shopify supports following PayPal payment integrations:
PayPal Express
PayPal Payflow Pro
Venmo
Third party Shopify payment gateways
If you want to let your customers pay with credit card without using Shopify Payments, Shopify offers over 100 credit card providers. Shopify supports both direct and external providers. With direct providers, your customers pay for their purchases on your store's checkout. With external providers, they complete their purchases on the provider's website outside of your store.
Below are the most popular third-party payment gateways:
Check out all third-party payment gateways available in your country.
Bitcoin payments

If you want to extend payment options, you can set up a cryptocurrency payment method on your Shopify store. You can accept Bitcoin, Litcoin, Etherium and over 300 other digital currencies in your store. Shopify supports the following payment providers:
We will look more closely at cryptocurrency payment providers for Shopify store in our next article.
Manual Payments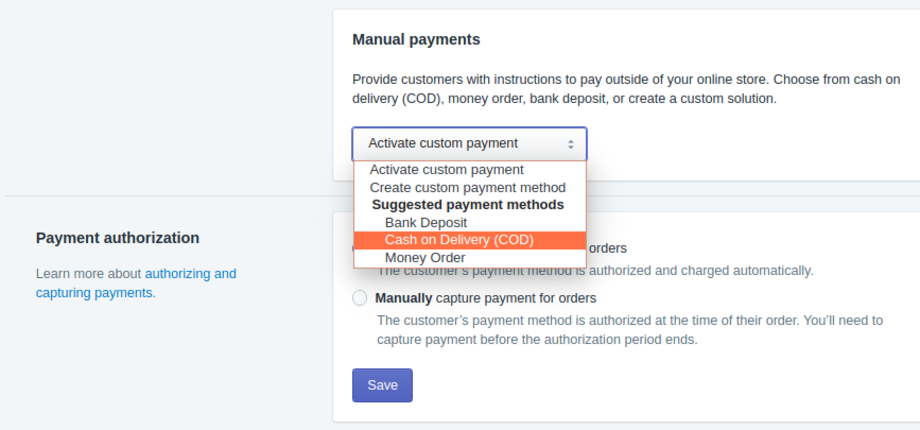 Some customers don't want to use their credit card for online payment. You can set up another alternative payment solution - the manual payment method. Common types of manual payments include cash on delivery (COD), money orders, and bank transfers. If a customer chooses manual payment, his order gets marked as unpaid on the order page, and after receiving payment for this order, you mark it as paid and fulfill the order the same way you would do if it'd be an online payment.
Conclusion
Shopify platform allows you to choose from over 100 payment gateways, including its payment processor Shopify Payments. Priority factor of choosing a payment provider should be the location of your store and your customers. You can use more than one payment method, and let your customers decide how they want to pay – by credit card, offline or cryptocurrency.