How to start an online store? We want to help people start their own online business or bring it to the internet, so we created this guide. You need not have any technical knowledge for the first time, and it will not take long to set up. If your business requires development and design help, we will be glad to provide it.
Shopify gives you customizable frontend, analytics, payment processors, unlimited products, and much more. Moreover, you get great security, strong encryption, 99.9% uptime, and easy management.
Let's start.
Register a trial first
You will receive two weeks of free trial, so you will be able to test the features and choose a suitable pricing plan. Just click the banner.

Create your first product
Now that you have a store, Shopify asks you to create a product. It has a title, description, images, and price. Moreover, the product can have several variants, such as if it has different sizes or colors.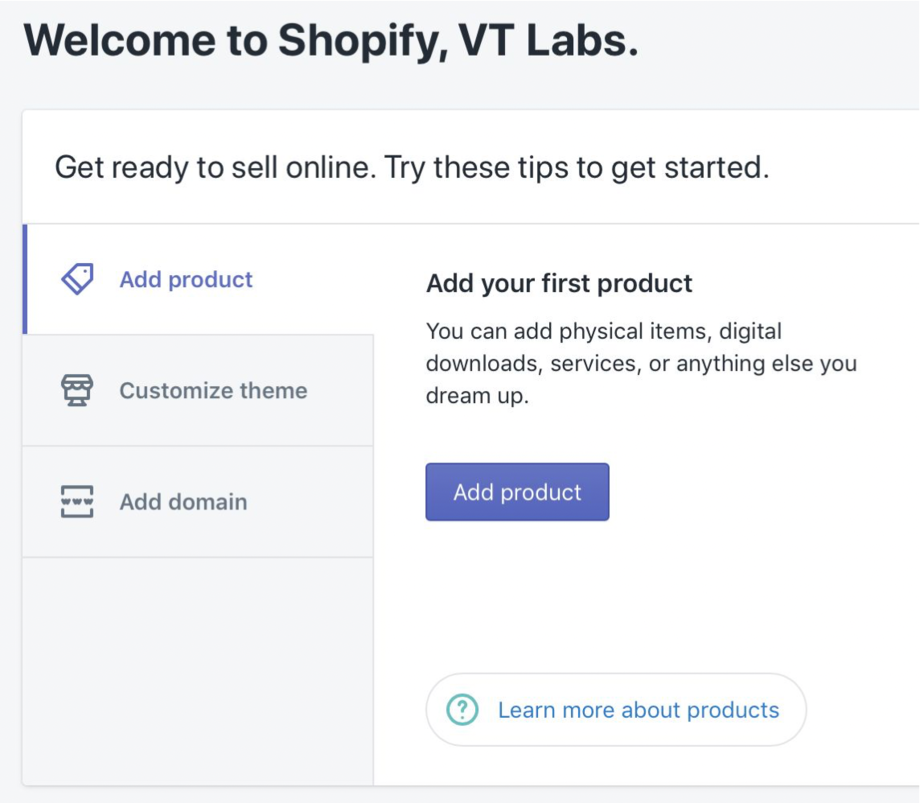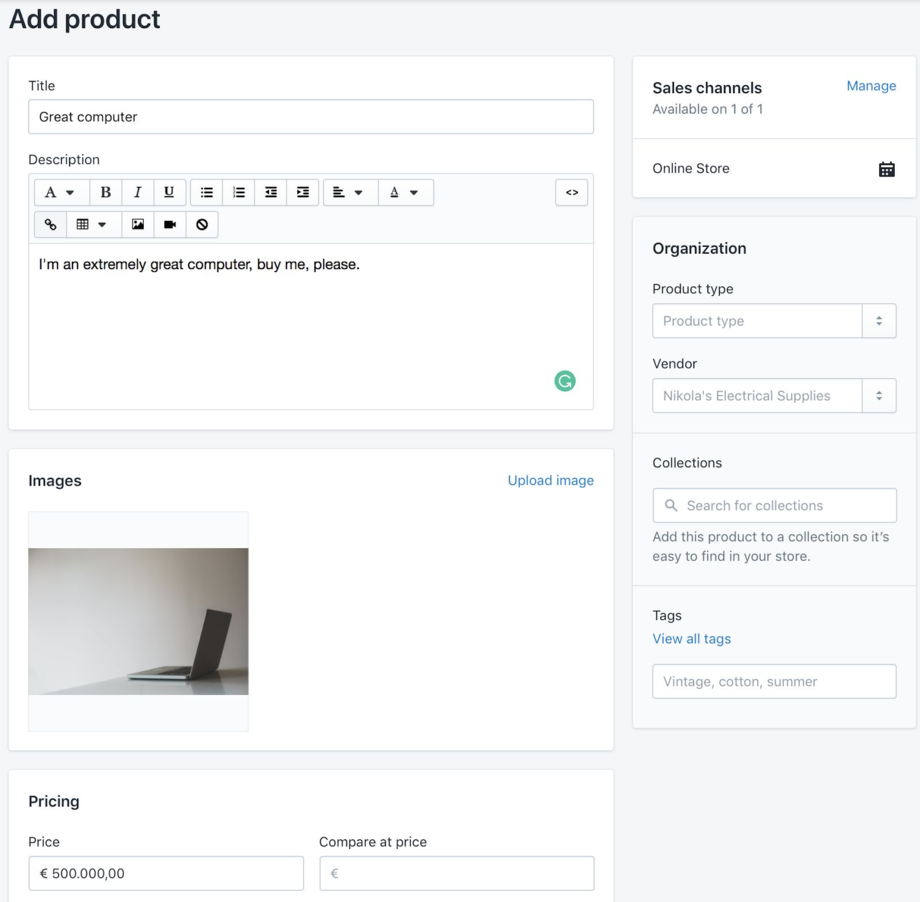 You can set a price and image for each variant.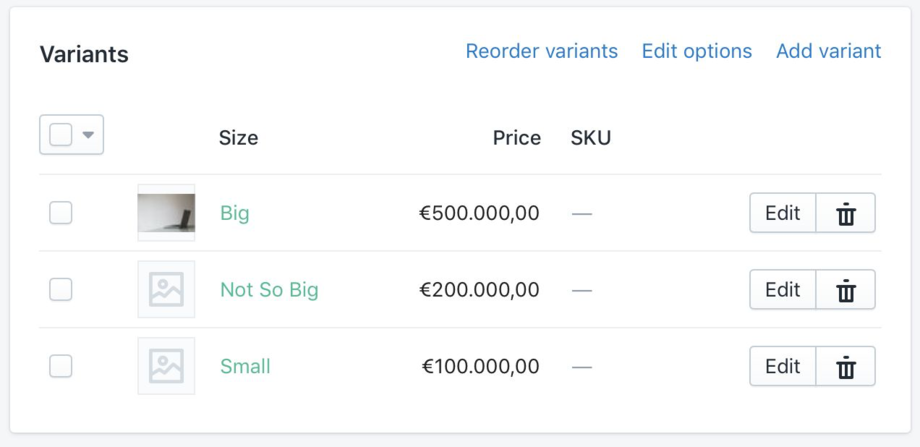 Fill out the fields, and click save; your product is ready! You can manage it on the "Products" menu tab.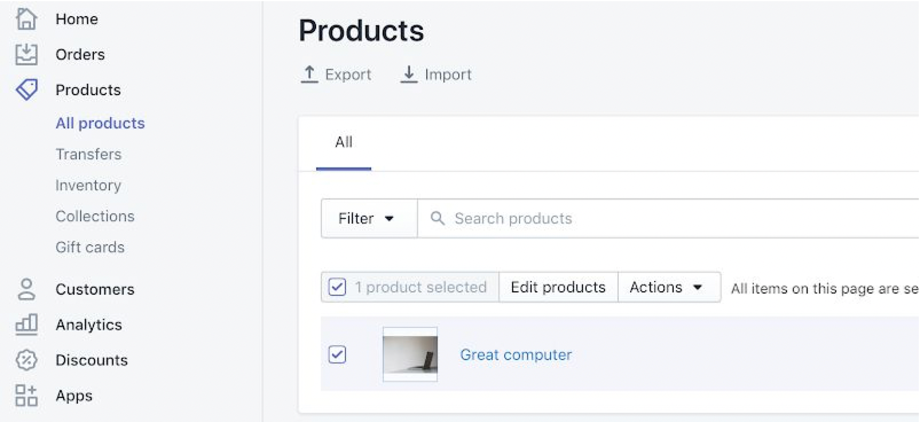 Choose and customize a theme
The Shopify theme is what the buyer sees. You can choose a free one, buy one in the store, or even develop and design one by yourself.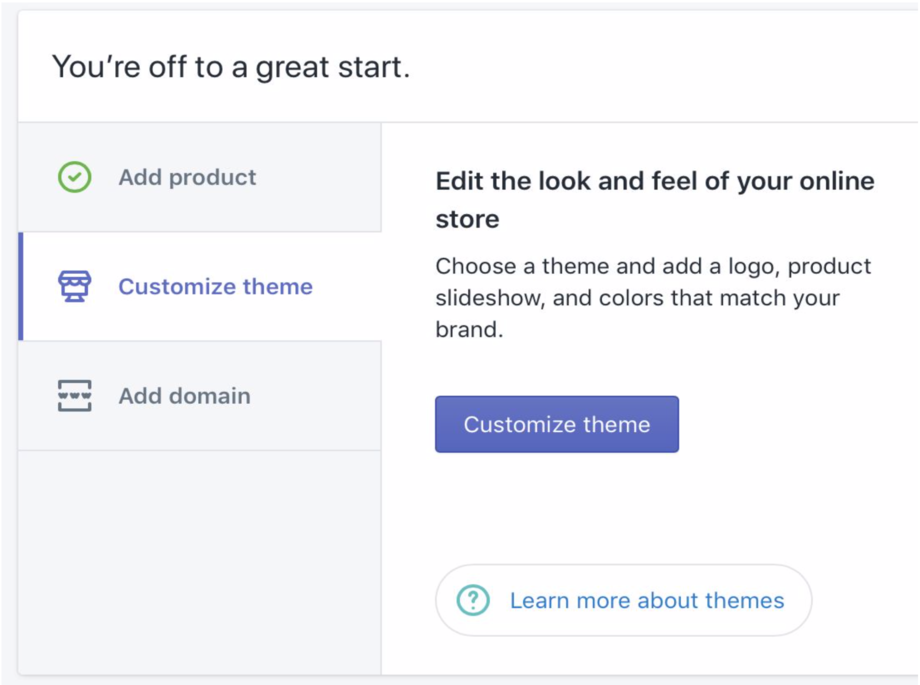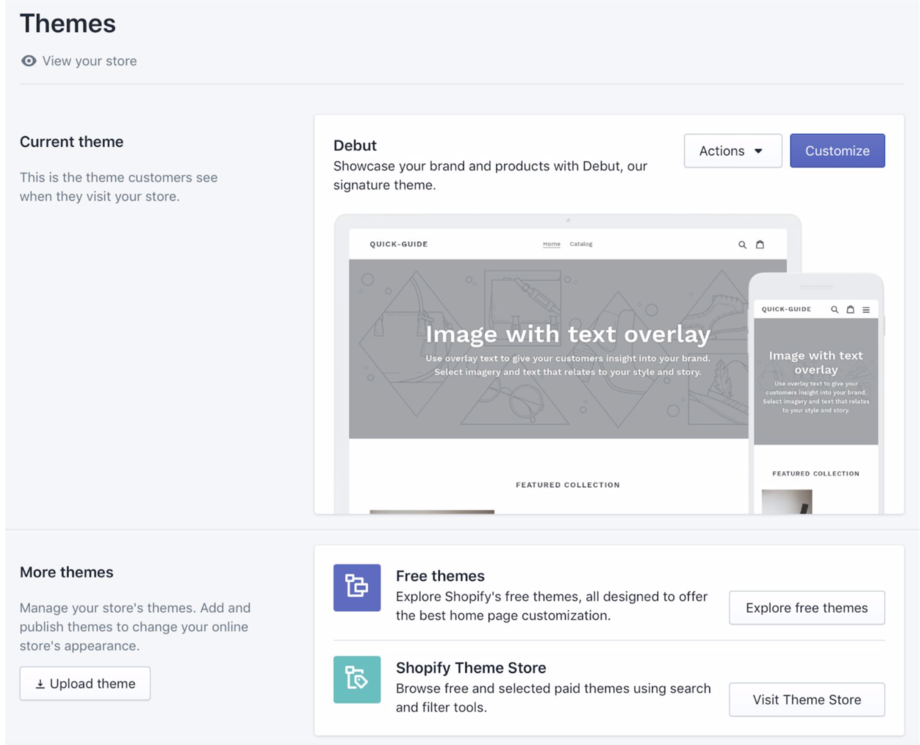 Click Customize and set fonts, pictures, logo, colors and arrange sections on the main page.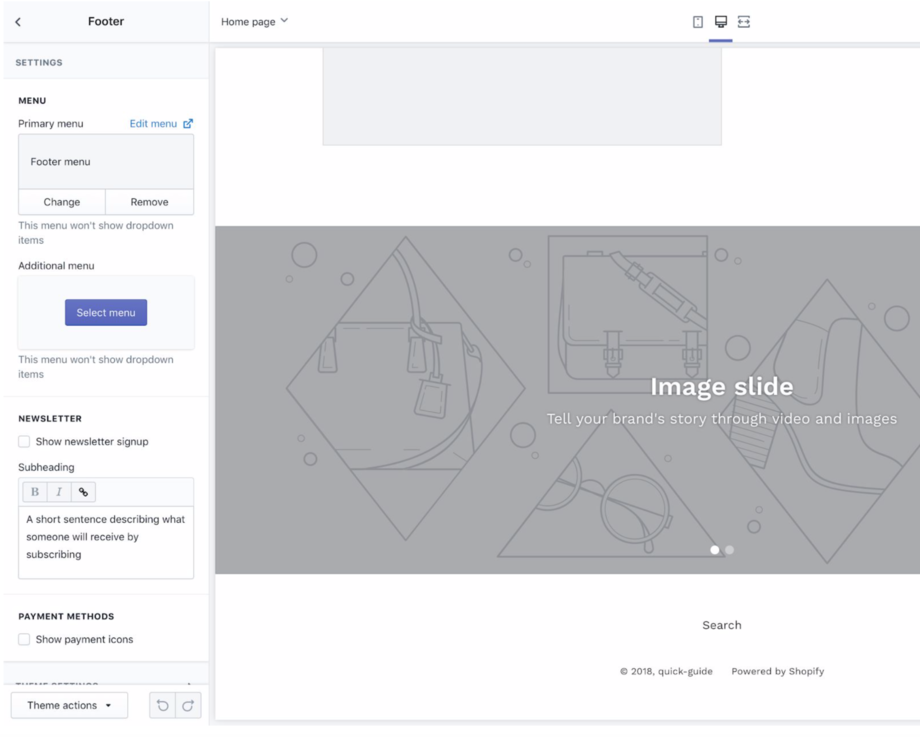 Add a domain
Here, you can buy a new domain or connect it if you already have one.