What is the best ecommerce platforms for your store in 2019? It is the first question to think about if you are planning to start an online business. There are many options on the market, and each has advantages and limitations. Let's take a glance at the most popular ones.
Online Business Goals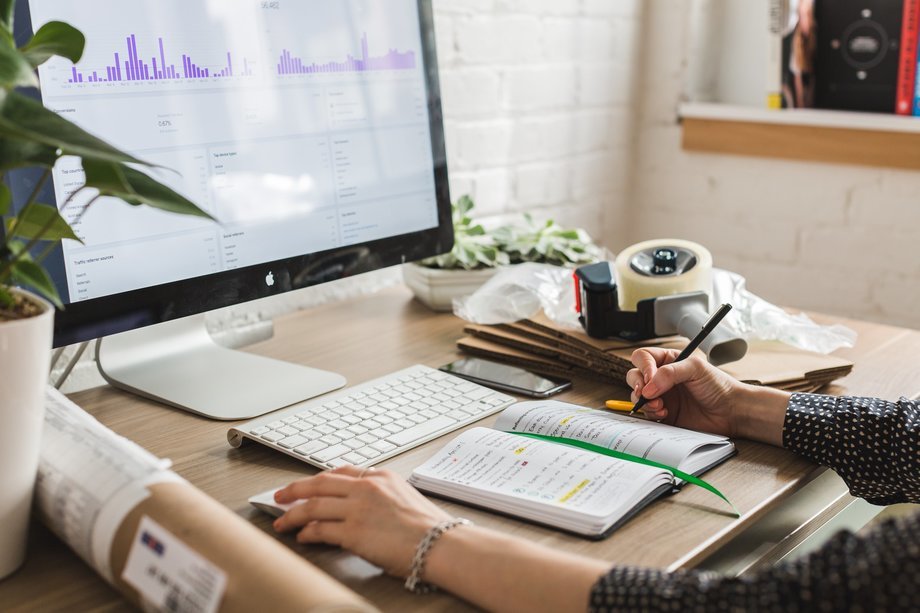 Before taking the big decision, you might want to make sure you're headed in the right direction. First of all, ask yourself what your primary goal is. Yes, you want to create an online store for selling your products, and the website design should be beautiful to attract and retain customers. But these are just components of the core idea — to run a good business. And the tool for reaching this goal is your ecommerce store. So, it's about time to find out what characteristics the ideal store should have.
It opens fast. Store development is pretty expensive, and a quick launch enables you to reimburse these costs shortly since you start earning money as soon as the store is live.
It is stable and reliable. Remember, every time your website is offline or stops working well, you lose your funds.
It is secure. The issue is critical because of the financial transactions involved. Once a customer gives you their credit card information, you have to ensure that the data is protected. Otherwise, you should get a great lawyer.
Its functionality doesn't hinder your sales. In other words, store maintenance cost is relatively low. You want to be able to upgrade it with minimum development work.
WooCommerce and Magento
WooCommerce is a plugin to WordPress. Therefore it is an open source software as well as Magento, which means you should install them on your own servers. When it comes to an open source, you have full control over the servers and the code. On the other hand, responsibility for their stability and security falls to you as well.
It wouldn't be a problem if the websites based on WordPress were safe. But unfortunately, they aren't. You can check it by searching, "remove malware from WordPress." Google returns around 5 million matching results. That is a quite compelling number!
By the way, providing security is expensive and takes much time.
Moreover, you have to monitor website load and upgrade your servers to prevent a crash. Of course, it is not free either.
So, if you know precisely why you want to have full control over your store, you may choose an open source software platform. If not, we recommend that you opt for a hosted solution.
Shopify and BigCommerce
Shopify and BigCommerce are quite similar. You get high uptime and security out of the box without handling servers and transactions. These platforms enable you to create a store fast using free or premium themes. No additional development work is required.
All themes are fully customizable, and it's easy to tune up the front end.
Both platforms have app stores. You can extend the functionality and integrate the store with third-party services.
Monthly pricing plans are comparable, too.
How to make a decision, after all? The key is reputation. According to Google trends, Shopify is much more popular. It means you'll have more apps on the app store and a broader community, with more guides and helpful materials. Also, popularity provides some guarantee that the platform will evolve and remain great in the future.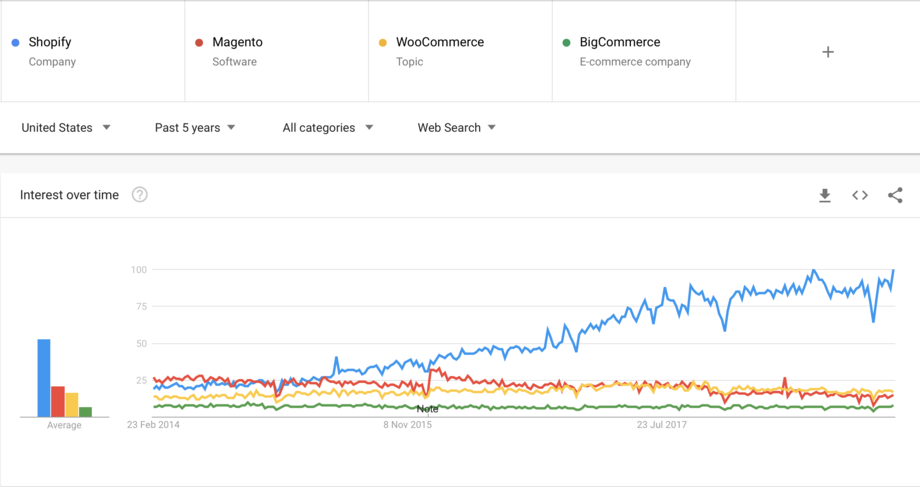 Conclusion
You may find this article biased since VT Labs offers Shopify development exclusively. And maybe you're right to some extent. Nevertheless, we only meant to share the reasons why we chose this platform. Besides, if our client's business goes well, then so does ours. In our opinion, there are no better options than Shopify for starting an online store.