Best Ecommerce Platform: It's Not as Difficult as You Think

What ecommerce platform should you choose for your store? It is the first question to think about if you are going to start an online business. There are many solutions on the market. Each ecommerce platform has its own advantages and limitations. Let's look at the most popular platforms.
Download our quick-start Shopify guide
Online Business Goals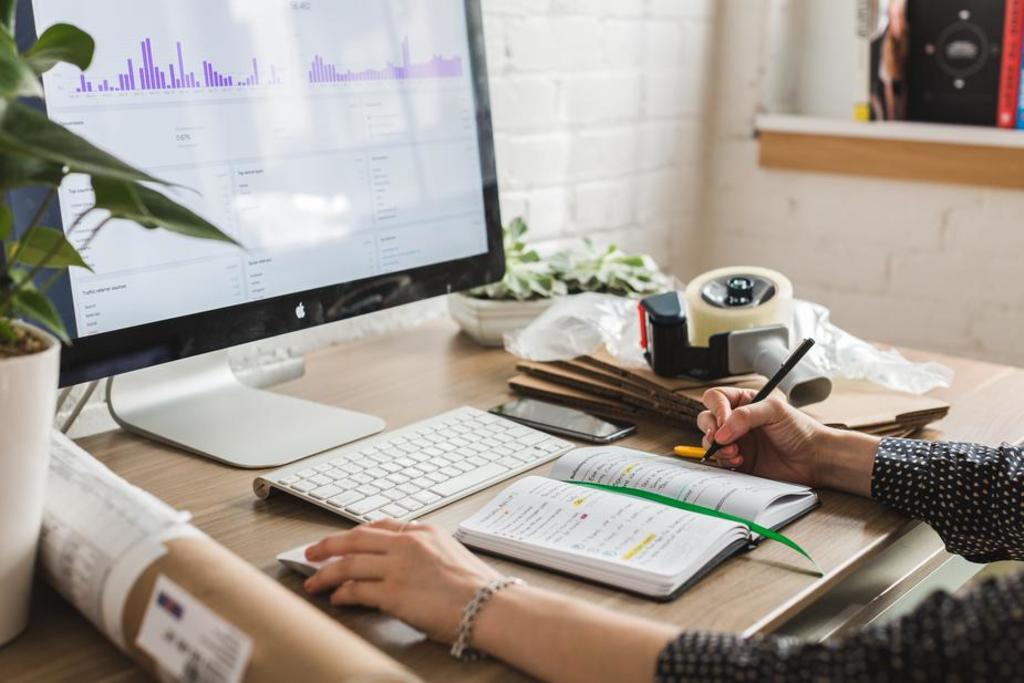 First of all, ask yourself what your primary goal is. Is it to create an online store, sell your goods on the internet, or have a website with a beautiful design? Probably not. Most likely, you want to do good business. Your online store would be a tool that would help you to accomplish this. So, let's consider what properties your ecommerce store should have.
It should open quickly. Store development is a costly process. As soon as the store is live, you can earn money and reimburse the development costs.
It should be stable and reliable. It's simple. Each time your store is offline or stops working well, you lose money.
It should be secure. If you do credit card transactions and store data, you should be sure that you and your customers are safe. Otherwise, you should have great lawyers.
Its functionality shouldn't limit your sales. You should be able to upgrade your online store with minimum development work.
Learn how to delight a customer by AR Quick Look in Shopify Store
WooCommerce and Magento
Woocommerce is a plugin to Wordpress, and Magento is an open source software, too. It means you should install it on your own servers. As long as it is an open source, you have full control of the servers and code. On the other hand, you are responsible for stability and security.
Your developers should not only set up the ecommerce store but ensure its security. First of all, it is long and expensive. Secondly, if you search "remove malware from WordPress," you will get over 5 million results. It does not mean that WordPress is terrible, but it means that people create unsafe websites with it.
Also, you should monitor website load and upgrade your servers to prevent a crash. Of course, it is not free either.
So, if you know exactly why you should have full control of your store, you should choose it. Otherwise, you can use a hosted solution.
Learn more about Shopify payment providers
Shopify and BigCommerce
Shopify and BigCommerce are quite similar. You don't handle servers and transactions, have high uptime and security out of the box. You can create a store fast without development work by using free or premium themes. The themes are fully customizable, and it's easy to tune up the front end.
Read about speed optimization in Shopify
Both platforms have app stores. You can extend the functionality and integrate the store with third-party services.
The monthly prices are similar, too. So what could be the key when making a decision? The key is popularity. If you look at Google trends, you see that Shopify is much more popular. You will have more apps in the app store and a larger community, with more guides and helpful materials. Also, there is some guarantee that the platform will evolve and still be great in the future.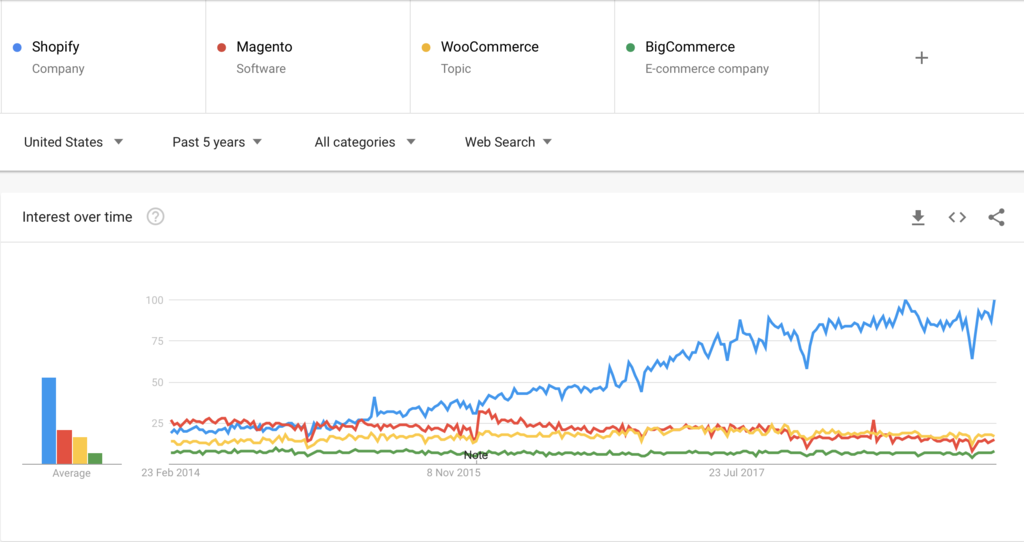 Conclusion
Maybe you found this article biased because VT Labs offers only Shopify development. Nevertheless, we chose Shopify for our services for the same reasons. If our client's businesses go well, then ours goes well, too. We think that Shopify is the best choice to start your business online.